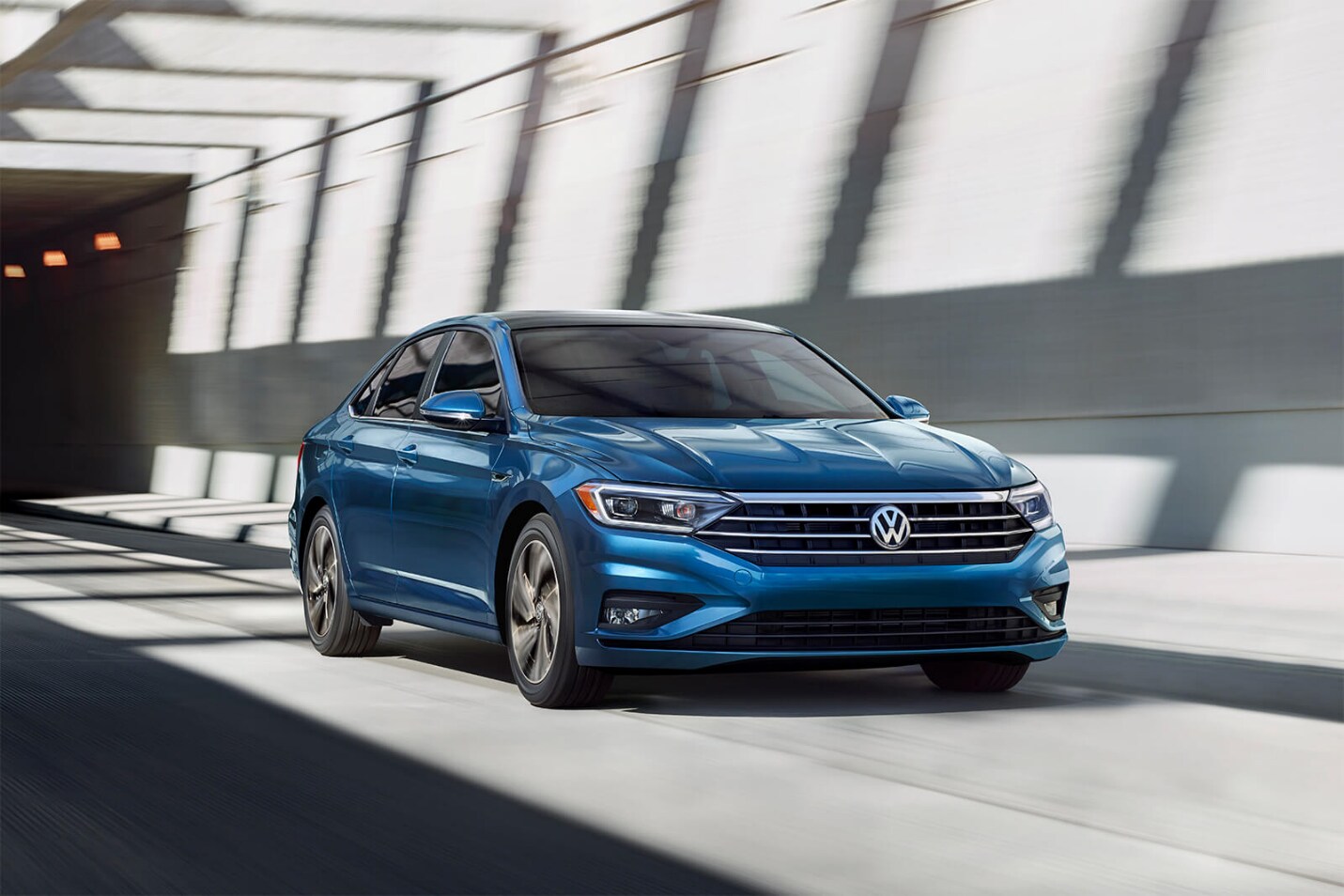 The Volkswagen brand is synonymous with luxury, and its roster of car models only drives the point home. Enter the brand new
2020 VW Jetta in Albuquerque NM
, which continues Volkswagen's streak of introducing luxurious and tech-savvy cars to the public. It can be easy to overlook the 2020 Jetta with its simplistic theme, but its interior promises a load of surprises.
Those with a refined taste for cars that deliver thrills and frills need to look no further: the 2020 VW Jetta is everything you'll ever want in a luxury car.
Engine Options
The standard package on the 2020 VW Jetta in Albuquerque NM comes with a 1.4-liter turbocharged inline-four, which can produce as much as 147 horsepower and 184 lb-ft of torque. Opt for the base S trim, and you can upgrade to a six-speed manual transmission. 
If you're looking for a bit more power, you can choose the GLI trim, which comes with a 2.0-liter turbocharged inline-four that can provide 228 hp and 258 lb-ft of torque. This turbocharged engine can be paired with either a six-speed manual or VW's own seven-speed DSG dual-clutch manual. With these impressive numbers, you can hit 60 mph within 6 seconds.
Depending on the trim you choose, you can expect fuel economy figures ranging between 25 and 40 mpg.
More Space
The Jetta is one of the largest compact cars on the market today, though its large size can be attributed to its large interior space. It offers ample legroom for those in the front and back seats, making it the perfect car for families. You can even upgrade the seats by opting for higher trims.
This ample space for passengers doesn't sacrifice the cargo space, though. It boasts a 14.1 cubic foot trunk, a size that's wide and deep enough for all of your suitcases or bags. That's a lot of space for a compact car!
Innovations
What really makes the 2020 Jetta stand out is its impressive array of technology features. In terms of driver safety, it comes with Forward Collision Warning, Blind Spot Monitor, Rear Traffic Alert, and Autonomous Emergency Braking (with Pedestrian Monitoring). In terms of infotainment, or entertainment in general, the Jetta offers in-car Wi-Fi capabilities, along with the next-generation Car-Net telematics system. This keeps you connected and entertained even on long drives.
The Jetta also comes with a standard 6.5 inch touchscreen infotainment system, which can be upgraded to 8 inches. It works flawlessly with Apple Carplay and Android Auto, and the physical knobs for the volume are nice additions to an innovative dashboard.
Luxury comes in compact sizes, and the 2020 VW Jetta in Albuquerque NM proves just that. It's more than just a luxury car; it's a haven of comfort for you and your family, and it's waiting for you at Fiesta VW. Contact Fiesta Volkswagen today for more information on the 2020 Volkswagen Jetta.