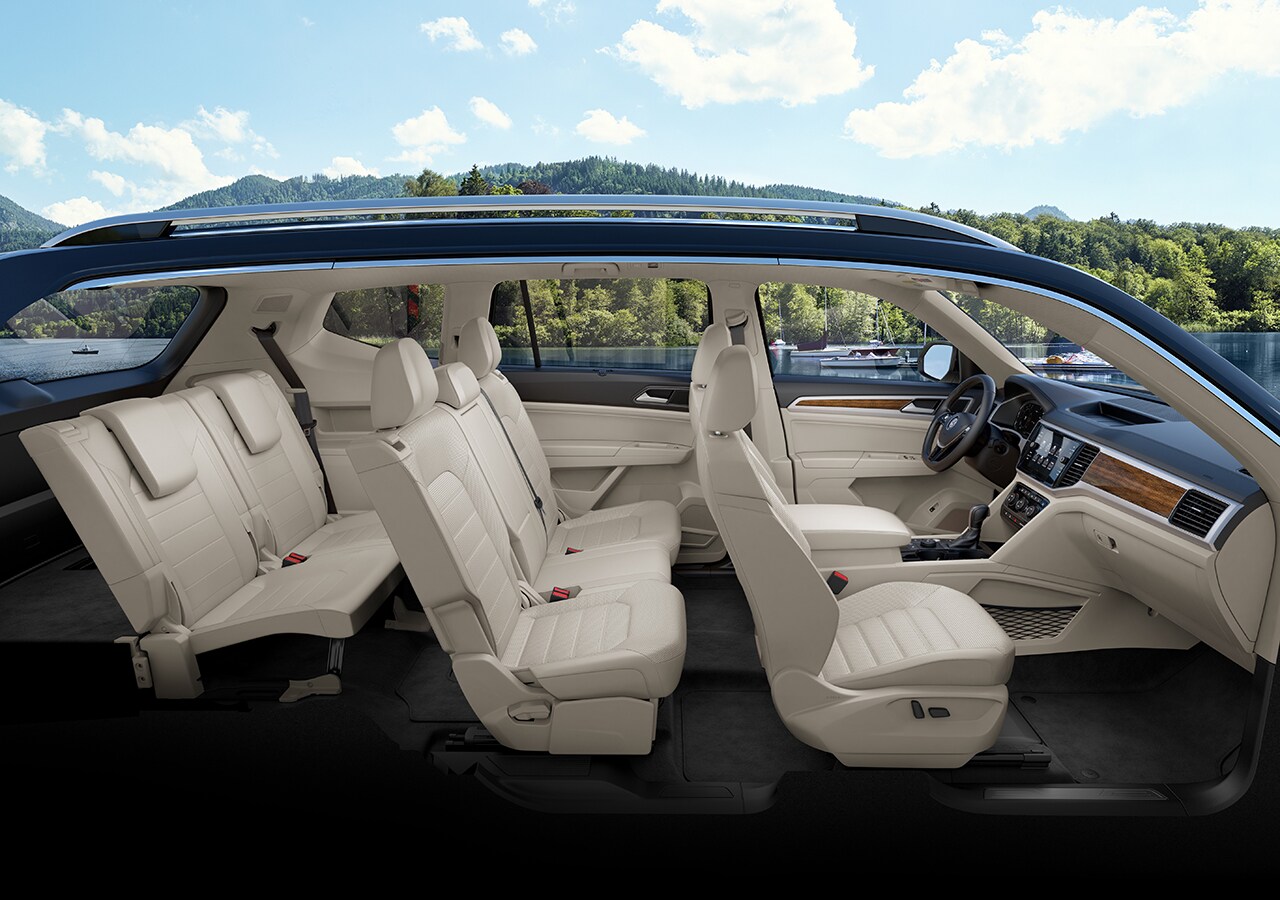 The battle of the best family SUV boils down to two vehicles - the 2020 VW Atlas and the
2020 Toyota Highlander in Albuquerque NM
. This is a match you won't want to miss. The Highlander, one of the bestselling midsize crossover SUVs, finally meets its match in the form of the formidable 2020 VW Atlas. While both cars are great in their own way, one model clearly comes out ahead of the other.
Let's compare these models and find out the clear winner between the two.
No-Nonsense Design
SUVs are usually devoid of frills on their exteriors, but credit must be given to the 2020 Toyota Highlander in Albuquerque NM for adding a few stylish embellishments to its design. Borrowing some elements from the RAV4, the 2020 Highlander sports a boxier look accented with angular lines. A stronger black grille is placed in front of a cleaner and leaner body.
While the Highlander tries to make itself look more stylish, it might come off as unapproachable to some. If you'd rather stick with a classic, sleek design, the eye-catching 2020 VW Atlas is proof that design elements don't always need fixing. A wide grille, rectangular headlights, and big fender flares give the Atlas a classically athletic look, and it should be enough for those with more refined taste.
Impressive Handling
Engine options for the 2020 Highlander include a 2.5-liter inline-4 paired to a nickel-metal hydride battery and a continuously variable automatic transmission. For the 2020 Atlas, a 3.6-liter V6 engine powers this mammoth. Both can produce between 235 and 240 hp, putting them on equal footing when it comes to engines.
What sets these vehicles apart, however, is how they handle different road conditions. The Highlander may be able to charge through slippery roads and off-road conditions, but the 2020 Atlas takes it a step further by handling itself very well through small bumps and speedy highways as well, thanks to its 117.3-inch wheelbase.
Much-Needed Space
A lot of car buyers choose SUVs for the space, and the 2020 Highlander definitely has it. Since it has three rows, the Highlander can seat eight people comfortably, though you'll wish everyone had more head and legroom. The third row can even be folded to accommodate more of your bags, as cargo space can expand up to 16.1 cubic feet.
The 2020 Atlas tops the charts on cargo space, leaving the Highlander in the dust. Not only can it accommodate adults in all three rows, but it can also guarantee everyone's comfort with an impressive 38.3 inches of headroom. When both the second and third rows are folded, you can fit almost anything into the massive 97 cubic feet of cargo space. That's something you won't find in any other SUV on the market.
The 2020 VW Atlas or the 2020 Toyota Highlander in Albuquerque NM: Who Wins?
Based on our research, it's clear that the 2020 VW Atlas easily outshines the 2020 Toyota Highlander in Albuquerque NM. If you need more proof, stop by Fiesta Volkswagen and let one of our product specialists put you behind the wheel of a 2020 Atlas? See for yourself how the Volkswagen Atlas beats the Toyota Highlander today.