Introducing a New Volkswagen EV in Albuquerque NM
Be on the lookout for the Volkswagen EV in Albuquerque NM an affordable small Battery Electric Vehicle. This will be in addition to the VW ID.3 and the ID.4. Volkswagen will be focusing on digital and electric technologies.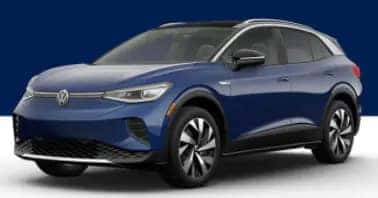 Volkswagen EV in Albuquerque NM can assist you with ordering an electric vehicle and answer any questions regarding the new small battery electric vehicle. Volkswagen engineers are focusing on designing a solely battery powered vehicle. It is predicted that the new small battery electric vehicle will be cheaper than the ID.3 and ID.4. Details regarding the exterior, when it will be released and where it will be built have not been disclosed. 
Volkswagen EV in Albuquerque NM is now accepting pre-orders for the ID.4. The ID.BUZZ is a nostalgic VW that comfortably seats up to seven adults. It has 22-inch wheels, LED headlights that act like eyes, and has an estimated range of 300 miles. In about thirty minutes the VW ID.BUZZ battery can charge up to 80 percent. By 2025 it is expected that VW will offer an autonomous technology model. The mode that would allow autonomous driving model is referred to as I.D. Pilot in which the steering wheel will fold away and laser scanners mounted on the roof that communicate with a heads-up display. 
Volkswagen EV in Albuquerque NM: Innovation
The innovative ID.3 offers a drastic new design with revolutionary technology. A longer wheelbase with short overhangs presents a larger interior. The cockpit offers a strategically designed dash and control panel with touch sensitive touch buttons and voice control technology. An all new ID.4 EV boast a sleek aerodynamic exterior and ample interior room to comfortably accommodate four passengers. The rear seats fold down for additional space to carry equipment, groceries or luggage.  
Fiesta Volkswagen delivers superior customer service and is a full-service dealer. Our customers are our top priority and we sincerely appreciate the opportunity to serve you. We understand that you have options and you chose Fiesta Volkswagen. We are determined to be a dealer you can trust and depend on. Our product specialists are prepared to answer any questions you may have on the VW EV. They are also available to assist you with order the VW EV that fits your lifestyle. 
Check out our vast inventory of Volkswagen vehicles or schedule a test drive with our product specialists. Then our finance specialists can work to obtain an auto loan that works within your budget. Fiesta Volkswagen provides service technicians with cutting-edge training, innovative equipment, and genuine Volkswagen parts. 
We can manage all of your service needs, routine maintenance appointments and get you back on the road. We are dedicated to ensuring that your Volkswagen is at peak performance. Stop by Jim O'Neal Ford located at, 8201 Lomas Blvd. NE Albuquerque NM 87110, meet our incredible team and test drive the Volkswagen of your choice. Experience the Fiesta Volkswagen experience for yourself!