2020 Toyota RAV4 in Albuquerque NM | Fiesta Volkswagen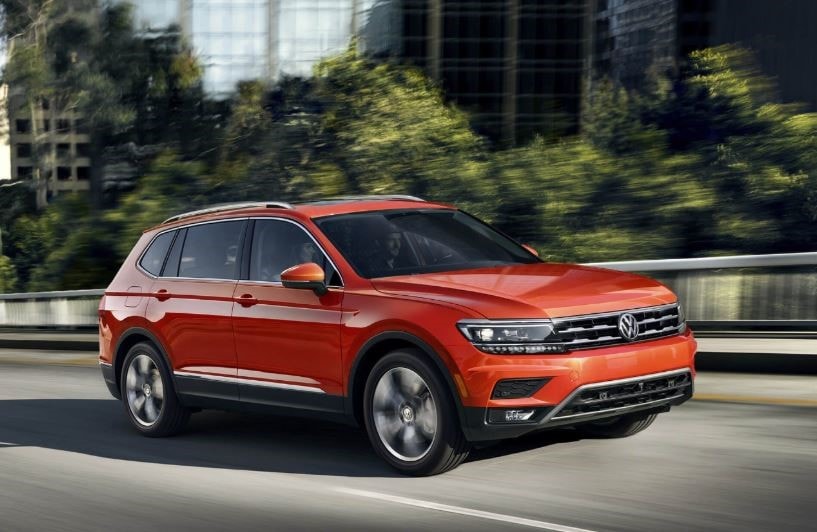 Finding the right car requires conscious and informed decision making. It involves careful evaluation and consideration. While the process can be quite difficult at first, especially with the wide variety of options available, we're making it easier to narrow down your choices. What better battle to start with than the 2020 Toyota RAV4 in AlbuquerqueNM vs the 2019 Volkswagen Tiguan?
Safety Comparison
Both the Volkswagen and the Toyota compact SUV are safe vehicles, with a few individual features differentiating the models. The Toyota RAV4 carries a standard full-range traction control system to prevent power induced skids and loss of control on slick surfaces. On the other hand, the Volkswagen Tiguan's traction control system was built for lower speeds but works equally as well. Unlike the RAV4, the 2019 VW Tiguan has a Crash Response System which can unlock doors, turn hazard lights on, and turn the fuel pump off if the vehicle experiences an accident. In addition, the 2019 Volkswagen Tiguan comes with an Automatic Pre-Collision Braking System as well as other driver assistance technologies. Some of these technologies include a Lane-Keeping System and Blind Spot Monitors with Rear Traffic Alert.
When it comes to airbags, both the RAV4 and the VW Tiguan are equipped with standard driver and passenger frontal airbags, front side-impact airbags, and side-impact head airbags. Other safety features present in both vehicles include front seatbelt pretensioners, front-wheel drive, height-adjustable front shoulder belts, four-wheel anti-lock brakes, traction control systems, electronic stability systems, daytime running lights, rearview cameras, available all-wheel drive, blind-spot warning systems, all-around view monitors, and rear cross-path warnings.
Passenger Space Comparison
While the 2020 Toyota RAV4 does have slightly more front legroom, the 2019 Volkswagen Tiguan is still superior with its seating capacity. In terms of maximum cargo capacity, the Tiguan can carry 73.5 cu-ft while the RAV4 cuts short at only 69.8 cu-ft. maximum cargo capacity.
Design Comparison
When it comes to the aesthetic appeal, the 2019 Volkswagen Tiguan tops the 2020 Toyota RAV4 in Albuquerque NM for having a sleeker and smarter appeal. Both compact SUVs follow a sporty style, but the Tiguan has managed to take it up a notch by making the design look more elegant and classic. Because of this, the VW Tiguan appears to be more universally appealing than the masculine RAV4.
Engine Comparison
Under the hood, the 2019 Volkswagen Tiguan boasts a 2.0-liter 4-cylinder turbocharged TSI engine with an impressive 221 lb-ft of torque, which is great for quick acceleration. In comparison to the Toyota RAV4's 184 lb-ft of torque, the Tiguan clearly wins this round.
Call Fiesta Volkswagen to Test Drive the 2019 Volkswagen Tiguan!
There's no doubt the 2019 Volkswagen Tiguan outshines the 2020 Toyota RAV4 in Albuquerque NM. With its incredible safety features, comfort, quality, cargo and passenger space, and ultra-sleek design makes it a chart topper. For more information on how the Volkswagen Tiguan beats the Toyota RAV4, visit us at Fiesta Volkswagen.